The Australian Community Yammer Social Network and Viva Engage are the perfect platforms to connect and share knowledge with other Australians. No matter where they live in America!
The Australian Community is a 501(c)(3) registered public charity. Our mission is to connect Australians through professional, social, and charitable initiatives. Over the past decade, we have assisted tens of thousands of Australians overcome the challenges of living in New York and other states across America.
Why connect with our private Australian social network?
Social media sites can be a great resource. However, LinkedIn is vast, and challenging to make Australian connections. Facebook may be great for staying in contact with known friends. However, groups are filled with a plethora of contradictory advice!
The greatest challenge for public social media groups is the fact they are public. They are open to scrutiny from employers and others. Posting that you are looking for work in the US on Facebook or LinkedIn may well have dire consequences.
Yammer is an important addition to our technology platform. It allows our members to communicate and collaborate in a private social network that is available 24/7. In addition, its search feature is far superior to public social media groups. Most importantly, it has added features not available on Facebook and LinkedIn.
There is even an App!
Below we have outlined ten of the top reasons why connecting to our Yammer private social network offers our members a private and trusted online experience.
#10 Yammer is Enterprise Strength:
Yammer is an Enterprise Social Network deployed by global organizations. It provides social media and collaboration tools to its employees. If a product is robust and scalable enough to meet the requirements of organizations with over 200,000 employees, it will certainly meet our needs.

Yammer allows you to post links, pictures, documents, and comments, follow people, and conduct polls. It behaves similarly to existing social media platforms like LinkedIn and Facebook, so it has a very short learning curve.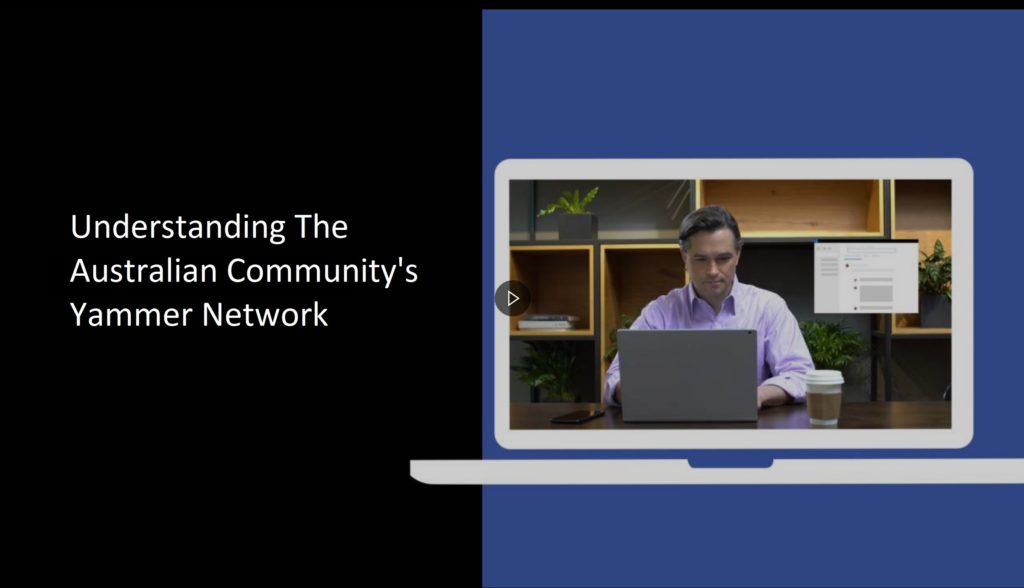 #8 You do not just join Groups – You subscribe to Conversations:
It may sound like splitting hairs, but a conversation is a very different psychology to a group. Social media Groups are more about what people have in common or where they live. Yammer Groups are where people come together to exchange ideas and learn.
Communities are based on Interest and Location:  Accounting to Visas, from New York to LA!
If you subscribe to a Conversation, you only receive updates on that specific topic. Feedback from our LinkedIn Group members was that they did not want to receive constant updates on topics that are not relevant.
#6 It is Collaborative and Content Rich:
Our private network enables our members to share information effectively. Whether that is sharing the latest information on which US Consulate is approving visas or connecting volunteers for a fundraiser, Yammer offers a richer experience than public social media groups.
Recently we added a video series recorded with one of New York's leading Immigration attorneys. As a result, hours of video are now available to our members on important immigration topics effecting Australians.
More podcasts, interviews, and documents are being added, making The Australian Community's Yammer network the largest private Australian knowledge base in the United States!
#5 It covers all US Geographies: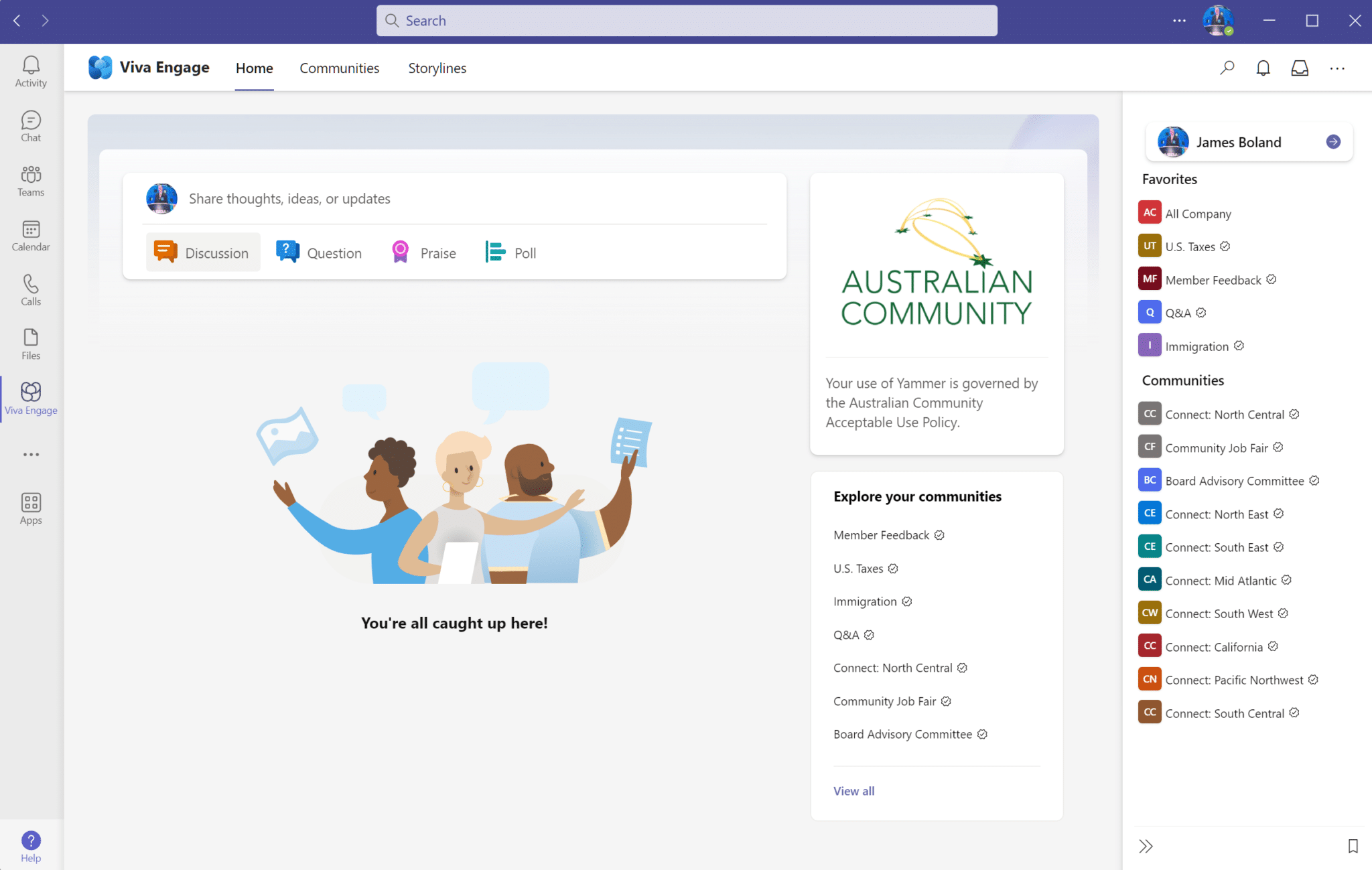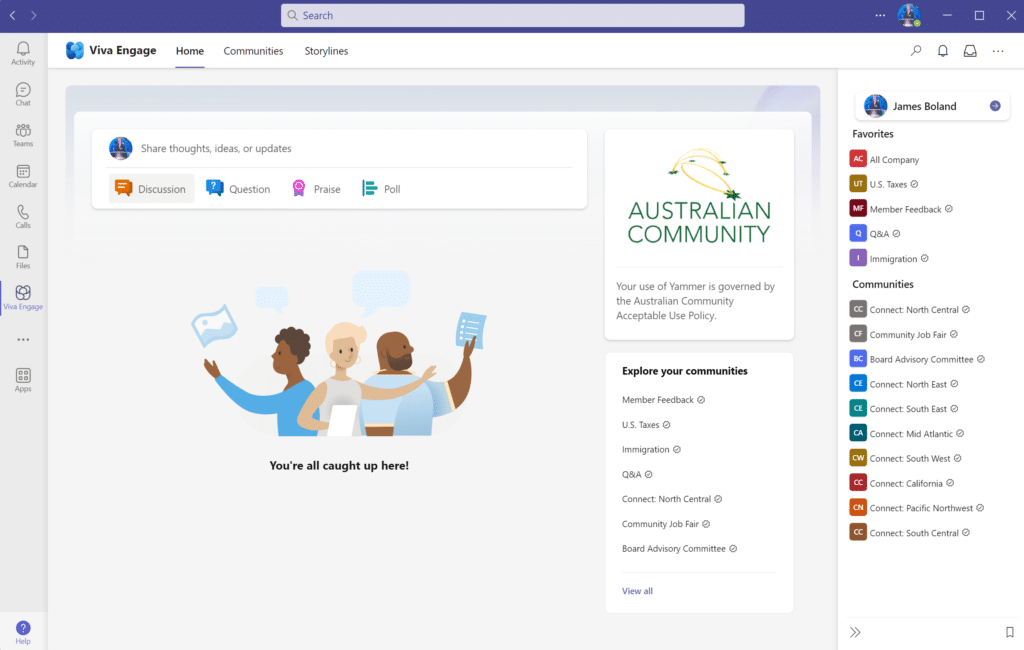 When our organization grew through 6,000 members, there was increased pressure to expand into other U.S. geographies. Philadelphia, LA, San Francisco Bay, Chicago, DC, Boston, Dallas, Fort Worth, and the Pacific NW all have significant Australian populations benefiting from our knowledge base.
Filing a US tax return or FBAR is the same no matter where you live in the US!
#4 It offers Private Messaging:
Private Messaging is a tool that has proven its value in organizations with as few as 50 employees. The value PM it can deliver to The Australian Community is significant. At a glance, you can see contacts who are online and reach out directly. Your questions can be answered quickly rather than creating an email.
#3 It has a powerful Search feature:
Looking for a Conversation, Contact, or Document? Yammer has a powerful search tool with auto-suggestions to make searches fast and reliable. Scrolling through dozens of posts looking for the right information is now a thing of the past. Another reason why connect with our private network?
#2 It is Private and well Moderated:
As Yammer sits on our side of the firewall, conversations are not public-facing. Therefore, Privacy is one of the main reasons why members do not subscribe to any form of social media. Access is by invitation only; therefore, you cannot request to join Yammer. Importantly, this protects members from serial networkers who constantly request to connect with you on social media.
There is ZERO tolerance for Haters, Trolls, and Serial Networkers. Having said that, since it was launched, less than a handful of participants have been permanently removed from the network.
#1 Your Privacy is our Priority:
Why connect with our private network? The number one reason why approximately a third of our members do not use social media is to keep their personal information private. However, the social media model is built on gathering the personal information of subscribers and selling or leveraging that information to drive revenue:
Most importantly, The Australian Community does not need members' personal information twice, nor do we share member information with third parties. Yammer only requires first and last names from a member when they are invited to connect with the network. A member can search, comment, post, and download, all without exposing more than their first and last name to others.
Naturally, you can populate your profile with a personal picture, title, contact information, work history, and even links to a Facebook or LinkedIn profile; it is up to you to decide how much information you wish to share with others in the network.
When you join The Australian Community, you will automatically receive an invitation to connect with Yammer. Membership is only $45 annually.