It was a sold out, star-studded, Black Tie event at Pier A that recognized the contributions of Australian performing artists Amanda Bishop, Marika Aubrey, Ben McHugh, Kaye Tuckerman, Nick Hardcastle and Jeremy Youett.  Our Honorees were Stella Pulo and Sullivan Stapleton.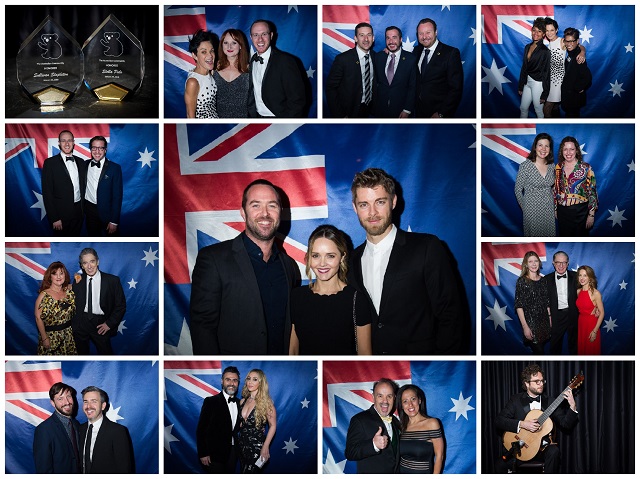 It was also great to see fellow Blindspot actor Luke Mitchell and his wife Rebecca Breeds stop by with Sully.  World renowned Australian Classical Guitarist Rupert Boyd added a special touch to the evening with a live performance.
The guest list read like a who's who of Australian performing artists!
Continue reading "Wrap up of #OzDayNYC 2018 – aka "The Joeys""