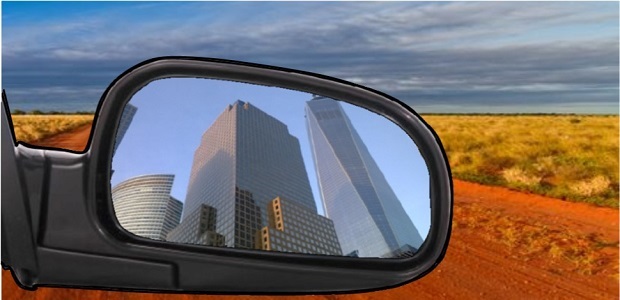 Do I Stay or Do I Go? may be the lyrics from a popular song, but COVID-19 has accelerated many Australians' plans for repatriation. Flights to Australia have in the past been problematic and expensive, but with Australia opening-up to the world, flights are in greater supply.
However available flights and lifting hotel quarantine for vaccinated adults and their children are not the only considerations for pulling up stumps in the United States.
Please see the DFAT links at the bottom of this article for information on International COVID-19 vaccination certificates and other resources.
The Nuts and Bolts of Australian Repatriation
In the final chapter of our Book Moving to the US for Aussies, we discuss a number of complexities facing Australians considering Repatriation. They include Finance, Taxation, reestablishing Australian residency, plane tickets to Australia, and the Australian job market.
All need to be considered before moving to Australia from the USA.
Most importantly, whether it is due to sick relatives, loss of work, or concerns about child education, what may have been on the back burner, can now be top of mind due to the impact of COVID-19. Others who saw repatriation as a long-term goal may now be considering flights home given a worst-case scenario. Some simply want to get all of the facts.
The Australian Community has just completed the largest survey of repatriation by ex-pats moving home to Australia from New York. You can review all of the data in this article.
Returning to Australia could be a permanent solution to a temporary challenge. Our goal is to aggregate as much information as possible for Australians before they make that decision.
Communication is Key
Livestreams are a great way to ask experts questions on important topics. However, rather than having dozens of folks asking questions live, we gave our members the opportunity (and anonymity) to ask our subject matter experts ahead of time. Their questions have been aggregated with others and assembled in a series of videos, posted to our YouTube channel.
If you are an Australian considering purchasing plane tickets to Australia during COVID-19, the videos below answer some of the common questions. More videos are planned and will be added to our channel, and this article, as they are posted.
The discussions in the videos are not to be construed as Financial, Legal, or Tax advice. You should seek the advice of a professional before making any financial decisions.
Need to move money Internationally?
Access The Australian Community's Preferred Exchange Rate to ensure you are getting the best rate when you transfer money Globally.
Our Preferred Rate consistently outperforms the leading online FOREX services.

Financial Considerations for Expats Moving to Australia from USA.
Tony Kofkin, Founder and Managing Partner of Kofkin Bond and Co. outlines some of his Clients' repatriation experiences.
Tax Considerations for Australians Departing the US.
A conversation with tax experts from a US Accounting Firm discusses the tax challenges facing Expats considering Australian repatriation.
The Final Decision
Lastly, making the decision on moving to Australia from the USA should be a decision based on logic and not fear. However, given the constraint of available economy airfare to Australia, if you are seriously considering returning to Australia in the short or medium term, astronomically high Economy and Business Class tickets seem to be the only reliable option.
You are one of the growing numbers of ex-pats who are thinking of packing a bag, it is best to ensure that your tax and filing affairs are in order. If you leave without settling your financial and or tax obligations, you may face an entirely new set of challenges.
Our advice is always to seek professional advice before making decisions that impact your Health, Finances, or Liberty. Australian repatriation is certainly one area where this advice is best taken.
Here is the link again to read the largest survey of Australians Repatriating from New York.
Australian Government COVID-19 Resources
International COVID-19 vaccination certificates | Smartraveller
Trying to get home | Smartraveller
Returning to Australia | Smartraveller
COVID-19 Overseas financial assistance | Smartraveller
Overseas financial assistance FAQs | Smartraveller
COVID-19 Frequently asked questions | Smartraveller