Connecting Australians in America is core to our Mission. What better way to connect Australians across America than to challenge them to a Short Film Competition?
The Australian Community's Creative Challenge began in 2013. We designed the competition to be as inclusive as possible. It was open to Australian artists, and submissions could be any art form. Entries varied from fine art to graphic design to short film.
The winner was judged by popular vote by our members on how well their submission embodied three elements: Australia, Community, and New York.
In 2021 the Creative Challenge is a short film competition open to every Australian residing in America – professional filmmaker or other.
Every Australian Ex-Pat has an American Story
Whether it is explaining the 50 packets of Tim Tams in your luggage to U.S. Customs or taking your fashion company public, every Australian has a uniquely American perspective that others can relate to.
It may be comedy or tragedy, a monolog or a documentary, but every Australian Ex-Pat has an American story. Today, with high-quality cameras built into our phones, everyone can create and share that experience.
Raising Funds to support Australian Filmakers
The Australian Community has doubled the previous first prize to $1,000. The award is in the form of an unrestricted grant to further your filmmaking career – or to use for living expenses in America.
We are approaching Australian corporations in America and Australian executives in American corporations who support the Arts to sponsor this annual competition.
Funds raised will support future competitions and grants to support Australian filmmakers residing in America.
If your corporation supports the Arts, or you would like to become a sponsor and secure your ticket(s) to our 10th Anniversary Black Tie Arts Awards on Thursday, November 18, 2021, please contact info@aucommunity.org to learn more.
Register Now to Enter the Competition
Participants must register using the form below before October 1st, 2021. Entries must be submitted by 5:00 PM Eastern on October 15, 2021. You can read the Terms and Conditions of the competition before registering.
The winner and two runners-up will be judged by popular vote from our members on how well their entry embodies Australia, Community, and features an American city!
The winner will be announced at our 10th Anniversary Arts Awards in November. The "Joeys" will be a hybrid event attended by VIP guests, and the Livestream sent out to a global audience.
We are very excited to be collaborating with the Australian International Screen Forum who will be part of the selection committee to determine the shortlist of finalists.

So, if you are an Australian resident in America, start writing your scripts and planning your storyboards. We look forward to receiving what may well be a winning short film entry.
Please use the form below to register now for the competition. By submitting a registration, you agree to the Terms and Conditions of the competition.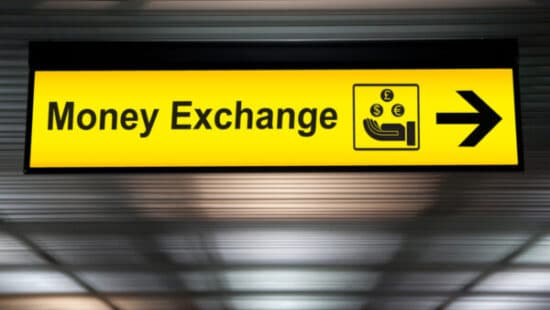 Connect with our "Mates Rates" on FOREX Members of The Australian Community transfer millions of dollars overseas every year for business and personal needs. Therefore, based on this volume, a preferred Australian currency exchange rate on International wire transfers has been…
About The Australian Community
Based in New York City and now in our tenth year, our 501(c)(3) organization was formed specifically to connect professional Australians in America. Over the past decade, The Australian Community has assisted tens of thousands of Australians in New York and across America.
In addition to our public social media, our members connect through a private Enterprise Social Network. Our network facilitates 1:1 connections. Most importantly, it contains the largest private Australian knowledge base in North America.
Therefore, whether you are an Australian in New York or another U.S. city, our non-profit services can connect you with other professional Australians to help you achieve your business goals.
If you are an Australian living in or moving to America, you can join The Australian Community.
Make a Tax-Deductible Donation
Our organization relies on the generosity of its members and supporters to continue our good work, assisting Australians living in the United States.
Please consider making a tax-deductible donation to our 501(c)(3) public charity.
All contributions are fully tax-deductible under Section 170 of the IRS Code. In addition, the Australian Community is qualified to receive tax-deductible bequests, devises, transfers, or gifts under sections 2055, 2106, or 2522 of the Code.