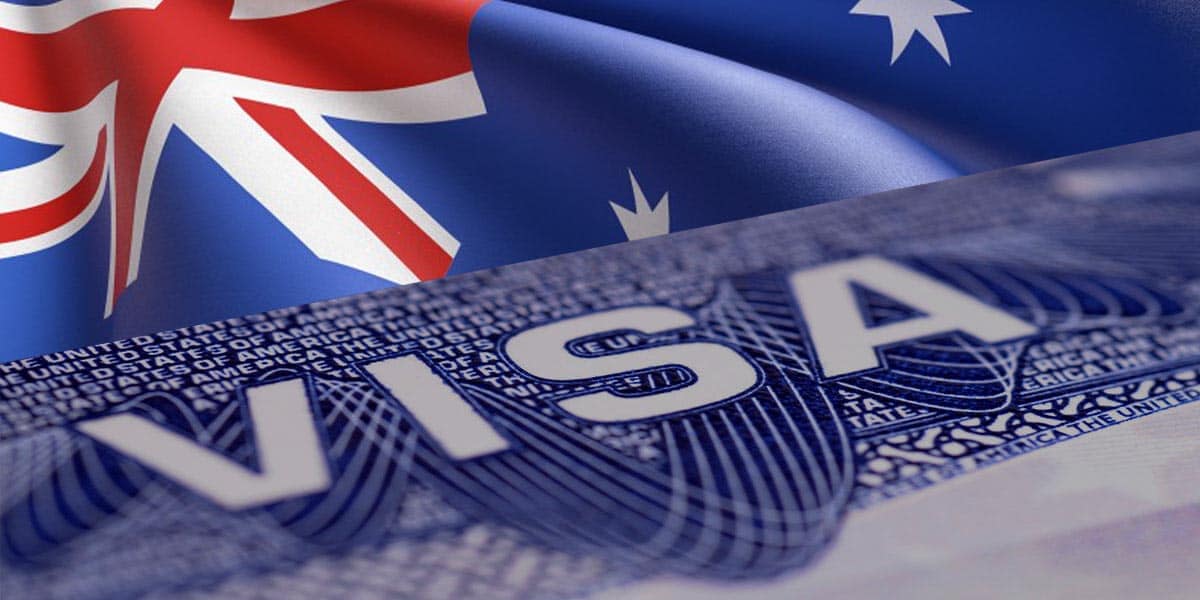 This article will you understand the E3 Visa, the benefits of hiring an Australian National on an E3, and how it is very different from an H1-B Visa.
Many HR departments do not understand the E3 visa: A Specialty visa for Australian professionals that is available all year. The cost is di minimus, and the employee can start working for the company in as little as a few weeks.
E3 Visa Highlights:
The E3 visa is a specialty occupation visa that allows Australian nationals to work in America, in two-year increments.
The visa can be renewed indefinitely in two-year increments as long as the Australian can show ties to Australia and the Australian national has the intention to repatriate.
It is not uncommon for an Australian to have worked for more than 10 years with the same employer, on the same E3 visa.
An Australian can also transition from an E3 to a Green Card.
The role must require a Bachelor's Degree or equivalent through twelve years of work experience or a combination of University studies and work experience.
The role must pay at or above the Prevailing Wage.
The Filing fee is only $205. No other fees are required if attained at a U.S. Consulate outside of the U.S.
If a change of Employer or change of Status to E3 is filed within the U.S., the fees to USCIS are $460 with an optional $2,500 Premium Processing Fee.
Understand the E3 Visa – Soup to Nuts
The first step in any onboarding of an employee is an offer letter. An E3 visa requires a more detailed Letter of Support.
Letter of Support Example
To Whom It May Concern:
This letter is being submitted in support of the E-3 visa petition filed by [Company Name] on behalf of [Employee], a citizen of Australia.
The [Department] of [Company] intends to [employ/continue employing] [Employee] as a full-time [Title] with an annual salary of $N. This will involve [list duties from Job Description]. 
The position requires a Bachelor's degree in [Field/s] and all other minimum and desirable qualifications such as [List other qualifications from Job Description].
[Employee] is extremely qualified for this position. [he/she] received [his/her] degree in [Field] from [Institution]. [Briefly describe work history and any accomplishments, special skills, and/or other notable qualifications making him/her especially suited to or qualified for this position].
[If the request is for visa renewal, state whether any terms or conditions of employment have changed since the prior E-3 visa was filed. Also explain the reasons for requesting an extension of employment].
Because of [Employee]'s outstanding background, we wish to [employ/continue employing] [him/her]. We will end this appointment upon the expiration of the authorized period of stay, including any subsequent extensions of stay that are granted.
Your kind attention to this matter is greatly appreciated.
Sincerely,

Labor Condition Application
The Employer also needs to file a Labor Condition Application Form ETA 9035 online with the Department of Labor. Instructions and video tutorials for filing an LCA are found on the Department of Labor's website. While the form references the H1-B visa, as the DoL's website states, this form is also used for the E3 visa.
Usually, after five business days, the Employer can check online to see if the LCA is Certified through the Foreign Labor Application Gateway or FLAG portal.
DS-160 Application
Once the LCA has been certified, the Australian national employee will then complete a DS-160 application. The DS-160 takes about ninety minutes to complete.
After a DS-160 is completed, the Employee can apply for a visa appointment at any U.S. Consulate outside the U.S. Wait times can be dependent on local Consulates and access to certain consulates may be restricted due to COVID. However, it is possible for an appointment to be scheduled, and a subsequent emergency appointment sought to reduce the wait time to a few weeks.
Booking and attending a Consular Appointment
Consular Appointment wait times can be checked by using the U.S. State Department website. You can use the USTravelDocs website or the U.S. Department of State website to book an appointment at U.S. Consulates in different geographies.
When the Employee attends the visa interview they will need:
A physical copy of the DS-160,
A signed copy of the Certified LCA,
The Letter of Support,
A copy of their degree(s),
A copy of their University transcript(s),
A copy of their resume,
Their Passport,
Documentation verifying the Corporation of the Employer. Depending, it may be a copy of the corporation's state registration or a print of the website's home page,
Copies of Australian bank statements, financial statements, deeds, driver's license, or any other documentation showing ties to Australia,
U.S. bank statements or payslips reflecting previous employment (if applicable).
The Interview
Based on feedback, interviews can take less than ten minutes. The Consular agent generally asks questions about the company and the position, the applicant's work history, how they learned about the position, i.e. a referral from a friend or a recruiter etc.
After the interview, the applicant is given a receipt and the Consulate retains their passport in order to place the E3 visa stamp inside of it.
The E3 Visa Stamp
After a few days, the applicant receives a notice by email that their passport with the E3 Visa stamp is ready for collection. After making an appointment, the applicant returns to the Consulate to collect their passport with the E3 visa stamp. They then can fly to the U.S. and Social Security Number notwithstanding, can commence work immediately.
An Immigration Attorney helps understand the E3 visa
Unlike the H1-B visa, which is in effect a very expensive 1 in 3 chance lottery, an E3 visa is available all year round.
If you compare the filing fees for an H1-B visa to an E3 visa you can see why for around the cost of H1-B filing fees alone, you can retain an Immigration attorney to prepare and file the application and coordinate the Consular appointment.
Fee
E3
H1-B
Filing Fee
$205
$460
Fraud Fee
-
$500
ACWIA Fee
-
$750 if <25 Employees
$1500 if >25 Employees
Premium Processing Fee
-
$2500
| Feature | E3 Visa | H1-B Visa |
| --- | --- | --- |
| Applications Available | All Year | 5 Days |
| Start Date from Visa Application | c. 4 Weeks | > 6 Months |
| Is a Visa "Lottery" | No | Yes |
| Term of Visa | 2 Years | 3 Years |
| Can be renewed? | Indefinitely | Once |
| Path to Green Card | Yes | Yes |
| Spouse can work? | Yes | No |
Here an Immigration attorney speaks directly about the advantages of an E3 visa over an H1-B and why it is not the same as "sponsorship".
In Summary
Hiring an employee on an E3 Visa is very different from an H1-B visa.
The E3 Visa is NOT a lottery,
Di minimus cost of only $205 for an E3 Visa,
E3 Visa applications are open all year round,
An E3 Employee can be working in around 4 weeks from filing the LCA,
The E3 Visa is renewable indefinitely, an H1-B visa is valid for only six years,
E3 spouses receive automatic Work Authorization,
There is no need to move an E3 employee to a Green Card after six years,
Minimal paperwork involved in filing an E3 Visa application,
The low cost and simplicity of the E3 Visa make using an Immigration attorney highly affordable compared to the H1-B Visa.
About The Australian Community
Founded in 2011, we connect more Australians in America.
If you are a professional Australian taking your career to the next level, or the U.S. is the next step in your company's global expansion, we can connect you to all of the resources you need for success in America.
---
Did you find this article helpful? Make a Donation!
The Australian Community is a 501(c)(3) organization and all donations are fully tax-deductible under the IRS Code.
---
Join The Australian Community.
Learn more about the benefits of joining The Australian Community in America.