After a very positive response to our series of articles featuring Aussie Cafés in NYC, we are posting a series featuring Australian small businesses operating in New York.
We want our readers to learn about these businesses, where they are located, as well as share the personal stories of their owners.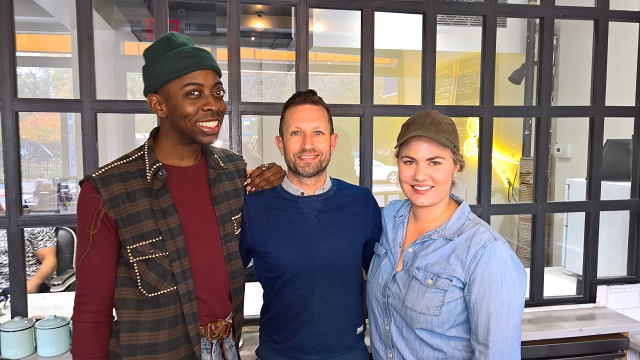 We spoke with Aaron Cook, the Founder of Three Seat Espresso & Barber – a Barber Shop AND Café – located on Avenue A in New York City.
Aaron, where were you born and educated in Australia?
Born and raised in Perth. Hale School for high school and Curtin University of Technology for university – completing an occupational therapy degree.
What did you do in Oz before moving to NYC?
I worked in cafés throughout university, which is where I caught the coffee and hospitality bug. A few years later, I started a small coffee cart with a friend, which still operates to this day and taught me a lot about business.
I worked a couple of years as a clinician at a hospital and then moved into project and change management – ranging from redevelopment of health care campuses, hospital capacity planning and patient safety improvement. Kicking the football (AFL) around was also a big part of my life.
What brought you to NYC?
My professional career was progressing well but I was ready for a new challenge. In 2012, I spent 3 months in NYC (just before Hurricane Sandy) to research the coffee scene. I moved over in early 2013 to set up the coffee and operations of Bluestone Lane, as a partner, co-founder and General Manager.
What inspired you to open a business in NYC?
After reflecting on my 3 years at Bluestone Lane, I wanted to offer a more personal, lifestyle driven business in a local community. Having expanded so quickly, I wanted to take a step back and open Three Seat Espresso & Barber, where I could be more present and central to the service.
I wanted to be the owner-operator who is there everyday, serving customers and building a great culture. Fortunately, for me and the team, that has meant the establishment of very rewarding working and social relationships with local residents, workers and business owners in the area, since opening November 2016.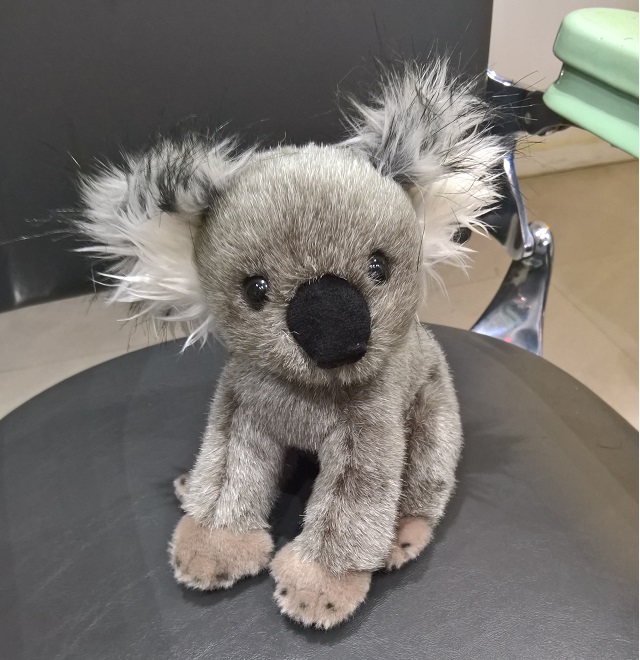 Koalas have bad hair days too…
What is unique about Three Seat Espresso & Barber?
We have an integrated, elevated café and barber shop. Customers enter the store via the café and are able to see straight through a large glass partition where other customers are getting a haircut.
The store provides a unique and visually engaging perspective for customers, which is a great conversation starter – not to mention the complimentary coffee or tea with each haircut. The café has been extremely well received, and we have some exciting barber partnerships and collaborations coming very soon!
What advice do you have for any Aussie thinking of opening a small business in NYC?
It will be harder than you think but don't let that deter you.
You must be very patient.
Learn the rules and regulations pertinent to your specific venture.
Knowledge is power but don't ever think you are the smartest person in the room.
Tweak and tinker relentlessly to achieve your goals.
Three Seat Espresso & Barber is located at 137 Avenue A, New York, NY 10009 – Between St Marks Pl and 9th Street.
Click here to read about Save Your Sole.