After a very positive response following a series of articles featuring Aussie Cafés in NYC, we will be posting a series featuring Australian small businesses operating in New York.
We want our readers to learn about these businesses, where they are located, as well as share the personal stories of their owners.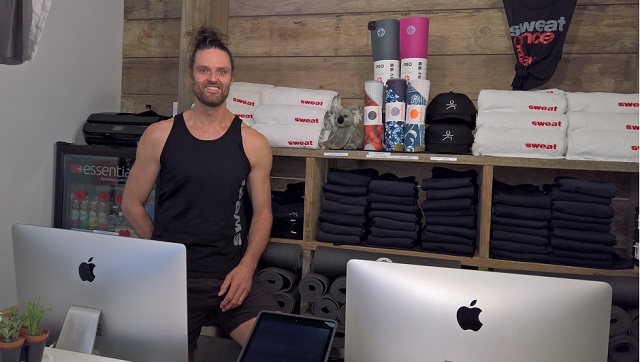 We spoke with Wade Helliwell, the 6'11' Australian professional Basketball player at his studio Sweat Yoga in New York City.
Wade, where were you born in Australia?
I was born in the grand old town of Frankston, end of the train line heading south of Melbourne.
Where did you go to High School and University?
I spent my High School years at Karingal Secondary College which is now a housing development, and then studied Civil Engineering at The University of Melbourne.
What did you do in Oz before moving to NYC? 
After leaving Melbourne Uni I spent a year at the Australian Institute of Sport (AIS) in Canberra on a Basketball Scholarship.  I then played for a few years in the NBL with the Brisbane Bullets and then eight years playing professional basketball in Italy and Greece.
I rounded out my basketball career with a season each at the Melbourne Tigers and Adelaide 36'ers.
What brought you to NYC?
After moving home to Australia to be with family, both of my sisters moved to NYC. One sister left the month I arrived home and the other sister a year later. My brother-in-law had started The Chia Company which began servicing the US market through Wholefoods.
I came to visit in 2012 right after Hurricane Sandy. Even though it was a challenging time for New York, I knew immediately that this is where I wanted to be.
The city has that buzz of positivity where everyone is either super driven to be here and make a go of it, or just visiting and having a blast. It's expensive, it's hard to find a job and accommodation so if you're not really driven to be here there's somewhere easier for you to go.
That's the filter that makes this place so special in my eyes. A year or so later I joined The Chia Company on an E3 working in Project Management helping setup their manufacturing locations.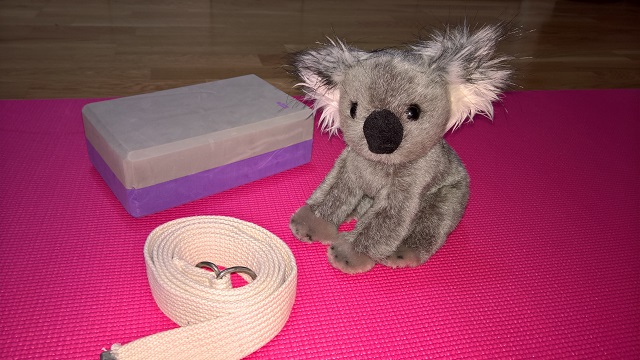 What inspired you to open a business in NYC?
Originally I was looking to open a bar as it had been a long term plan for retirement. Then you meet the girl – and suddenly you are thinking about the late hours and the lifestyle, both of which are unhealthy physically and for your relationship.
At the same time yoga became an important part of my life. It was a no brainer to make the switch and be able to share both my history in movement and coaching with this incredible practice. Our style at Sweat Yoga comes from a studio just outside Detroit MI, where my wife Britton at age 12, first began to grow her practice.
It's dynamic: It's different to the traditional take on the Guru – Student relationship, it inspires leadership, confidence and individuality and totally resonates with my life philosophy.
It's an honor to be able to share it with our growing community of NYC Yogis and that passion is what inspires me to do the work and take the risks.
Does being Australian bring a unique quality to Sweat Yoga? 
I think it does, we are constantly reviewed as the kindest desk staff in the city and I like to believe that some of that filters through from the Aussie charm.  We are also super blessed to have a few more Aussies on staff so I can't take all the credit.  And when it comes to Americans, who doesn't want to hear their yoga instructor with an Aussie accent.
What advice do you have for any Aussie thinking of opening a small business in NYC?
Really believe in what you do, ask yourself if you have the passion, stamina and bank balance to see it through. NYC has a super dense population so if you get it right there are plenty of customers on your doorstep, but with that there are also plenty of options.
You have to do whatever it is you do – really, really well.
Over the years every coach I've had preached the motto – if you fail to prepare, prepare to fail. My advice is to get busy before you launch. Complete the time consuming tasks while you still have some and before the bills start coming in. Build a social media following.
If your business needs staff, then take a team approach. From the get go, find good people who are motivated, understand their role, and who are committed to the vision of your business. Being part of a great team is essential to winning whether it be professional sports – or business.

406 Broadway | Level 3 | TriBeCa | New York, NY 10013
frontdesknyc@sweat-yoga.com | @sweatyoga
For more information and classes call (917) 470-9599