There has been a ton of recent press featuring Aussie cafés in NYC.  Most feature either the highly successful coffee chains or those found only in NoLIta.
To highlight some of the other Aussie businesses in NYC, here is the second in a series of articles featuring Australian Cafépreneurs.
We want our readers to learn more about their Aussie owners, and what is unique about their businesses.   We spoke with Alastair McFarland who has recently opened Hutch and Waldo located at 347 E 81st @ 2nd Avenue.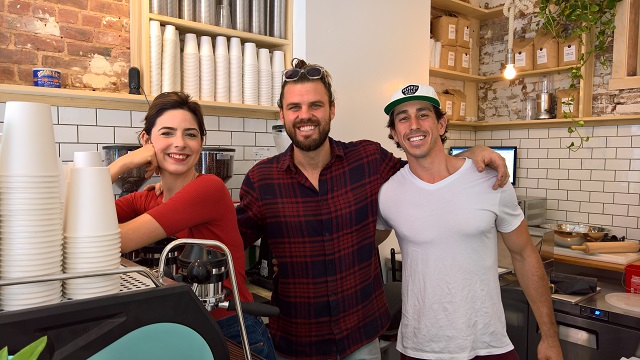 Where were you born and educated in Australia? 
I grew up in Roseville on Sydney's North Shore and attended the University of Western Sydney before transferring to the Australian Catholic University.
What did you do in Oz before moving to NYC?
While I was studying full time at Uni, I was playing Rugby with Northern Sydney and Randwick.  I also was a manager at the Greenwood Hotel in North Sydney.
What brought you to NYC?
Soon after visiting New York during the Rugby off-season, at age 21 I had the opportunity to return to NYC to work and play Rugby.  I was literally tapped on the shoulder and told that if I stuck with it, I could play Rugby for the US National side.  It was too great an opportunity to turn down.
What inspired you to open a café in NYC?
They say be careful what you wish for – as it was always my dream as a teenager in Sydney to open a bakery.  I remember saying to my best mate "How good would it be to create a space where everyone can hang out."
It was always something I wanted to do so, after finishing my Rugby career it was time to start planning Hutch and Waldo.  New York has been very kind to me, I feel so lucky to be able to be living my dreams.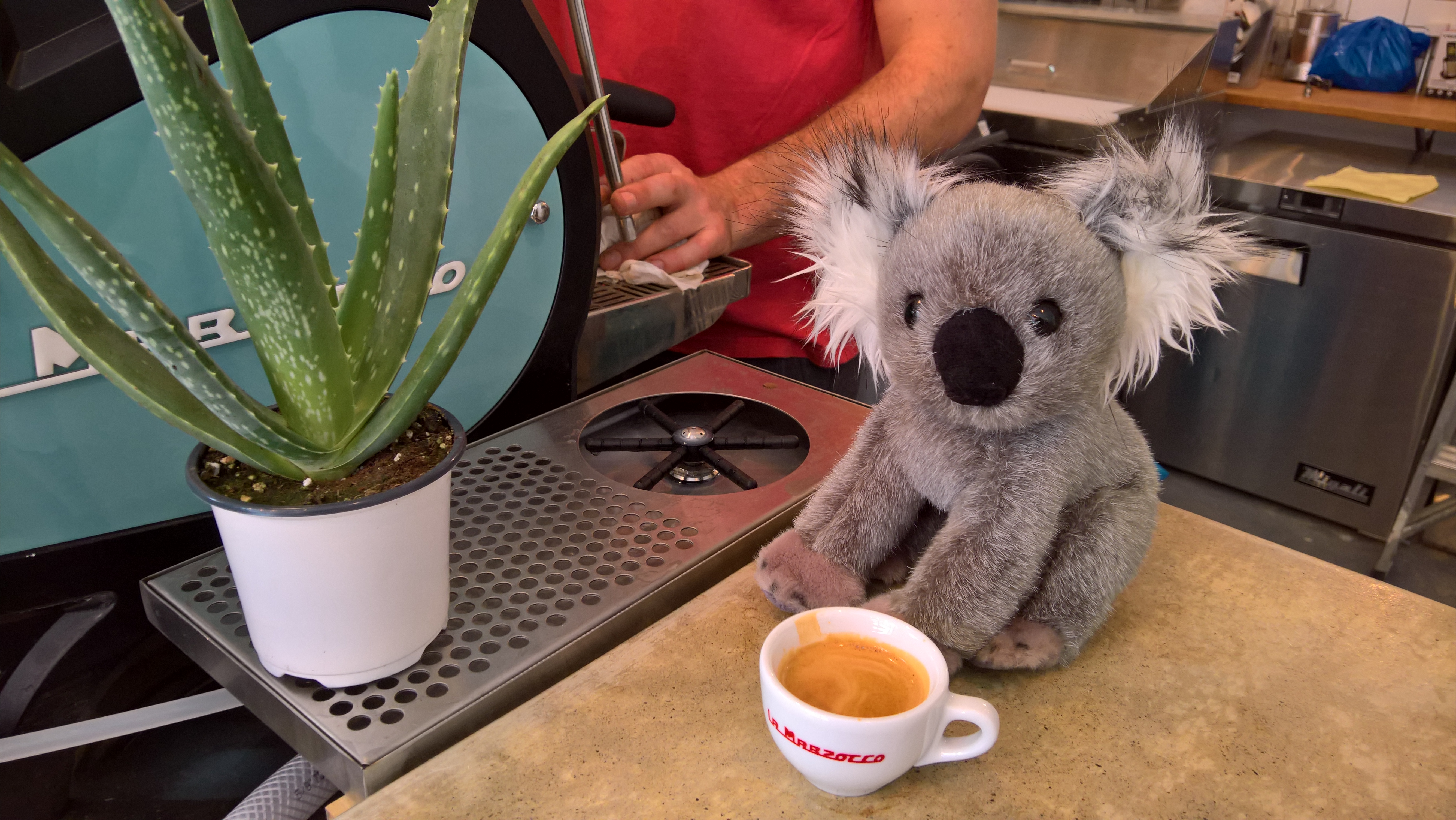 What do you feel is unique about Hutch and Waldo?
Hutch and Waldo is a concept that I have been developing for the past two years.  Its about three points of service:
The opportunity to engage customers as an Australian.  For customers to have a great first impression -to instantly notice the difference in the energy and the décor of the café.
The quality of the coffee.  Australians have raised the bar when it comes to coffee in NYC, so customers now have an expectation of how a Aussie coffee should taste and be presented.
Hutch and Waldo is about creating a space that brings together the local community.  It is a space where the UES can bring their kids and their pets to a café that is a super accessible space and where people can connect.
What advice do you have for any Aussie thinking of opening a small business in NYC?
Business is like Rugby, it is about making a commitment.  You can never prepare for every situation, but if you are presented with half an opportunity, you have to commit.
Sure you make mistakes, but you learn and improve along the way.
Hopefully those mistakes are not too costly, and if you are hit with a setback, you just keep powering through.
The day you open for business is exciting because it means you overcame all of those obstacles.
For hours and location you can visit www.hutchandwaldo.cafe